Appendix 3 - Surgical Scrubbing
Step by step images for surgical hand preparation technique using antimicrobial soap

Undertake Appendix 1 prior to starting scrub.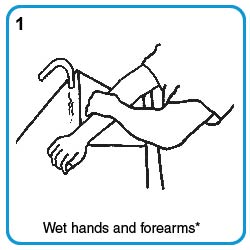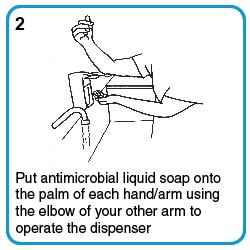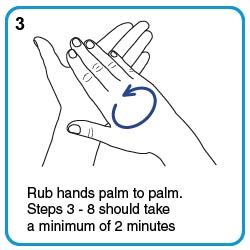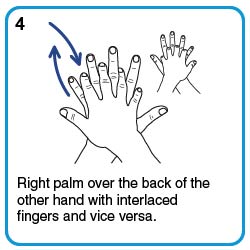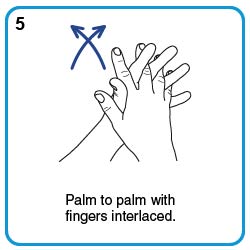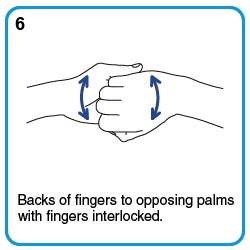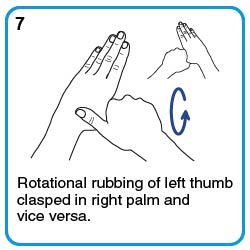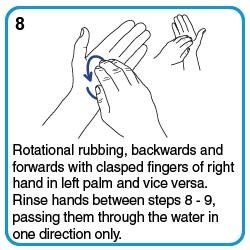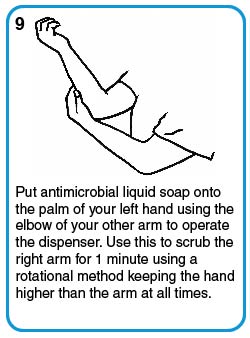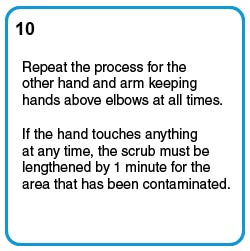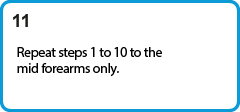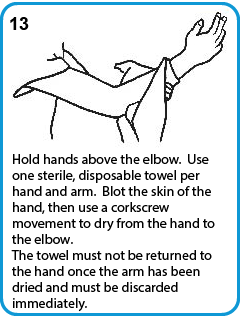 * Nails should be cleaned using a soft, single-use disposable nail brush or nail pick before the first scrub of the day or if visibly dirty.  Any skin complaints should be referred to local occupational health or GP
Acknowledgement: With thanks to staff at the Golden Jubilee Foundation for their assistance producing this appendix.
8 April 2022